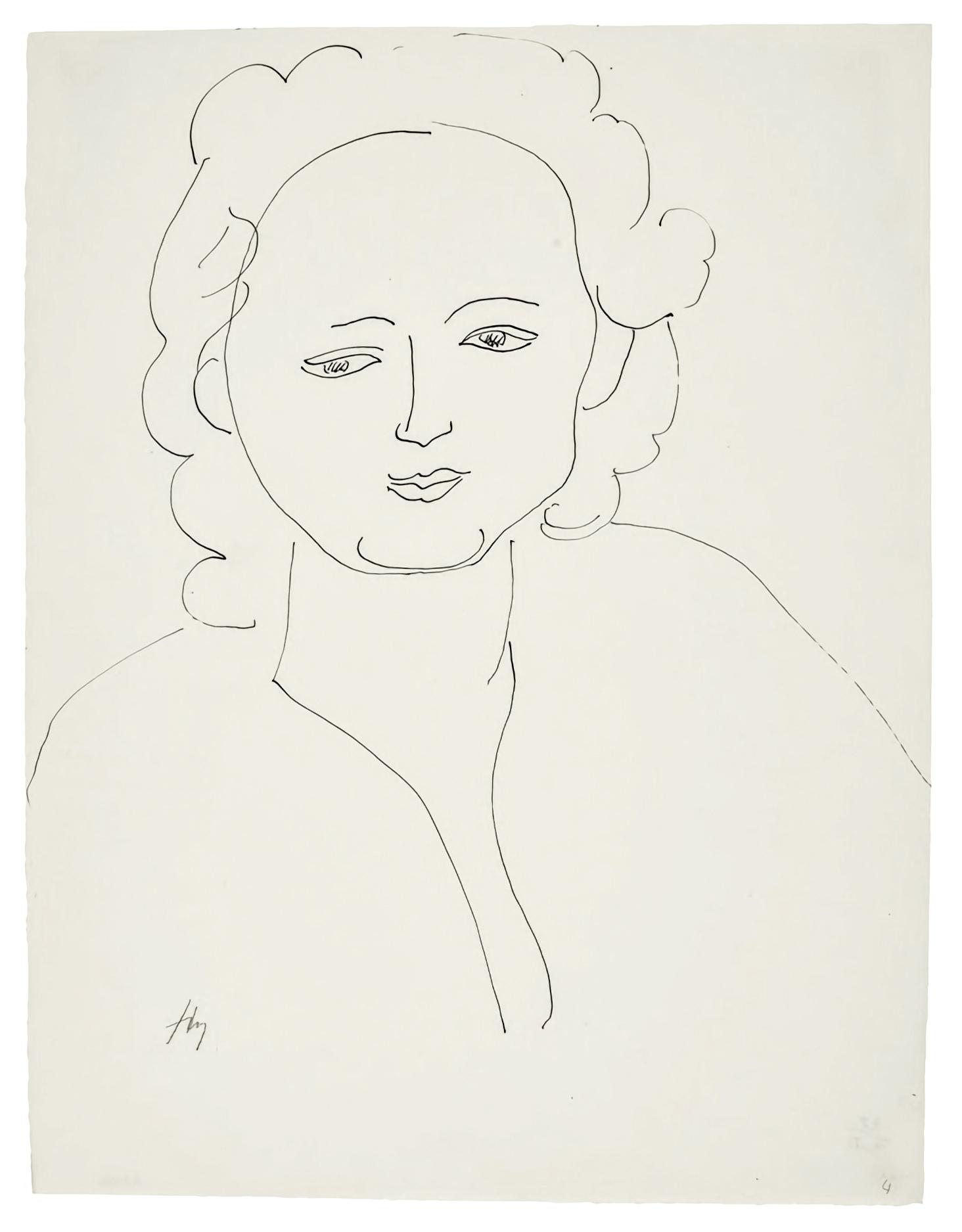 Henri Matisse - Figure de femme
£0.00
Original drawing, pen and black ink on paper, 1944, signed with initials lower left Pierre Matisse Estate reference 203096 marked on mount recto.
Size: 201⁄2 x 157⁄8 in. (52 x 40.2 cm.)
Note: In just a few strokes of the pencil Matisse captures the character and position of this model
Provenance:
1) Pierre Matisse, New York (Pierre Matisse was the artists's son who set himself up in New York as a very successful Art Dealer)
2) Pierre-Noël Matisse, Paris (Grandson of the artist, by descent from the above).
3) By descent to the late owner : Jacquelyn Miller Matisse
Jacquelyn Miller was born on November 11th, 1940 to Floyd Roosevelt Miller and Clairiné Spence Miller. The middle of five siblings, she relocated with her family to Chicago in 1949. In Chicago, with its many cultural diversions, Jacquelyn Miller developed interests which would influence her later career. She became interested in dance, both classical and modern, and she developed an interest in art through her many visits to the Art Institute. After college, she worked as a secretary, but after a few years, her wish to see the world became too strong and she packed a bag and left for Europe. Arriving in Paris in 1966, she soon found work dancing for Roland Petit at the Casino de Paris. She also worked for many years as a house model for Yves Saint Laurent. It was in Paris that she met and married Pierre-Noël (Peter) Matisse, youngest grandson of the artist and after this marriage in 1978, much of her life was devoted to Peter and their life together. On Peter's death in 2006, she devoted her time to travel, often as a representative of the Matisse family, and spent time on various philanthropic activities. On her death in March 2018, she requested that the majority of her estate be given to charitable causes.
4) Christies online: February 2023: "Matisse on Paper: Prints and drawings from the Matisse Family Collections" - Lot 35
Authentication: George Matisse, the artists Grandson, has confirmed the authenticity of this piece and will be issuing a certificate of Authenticity.