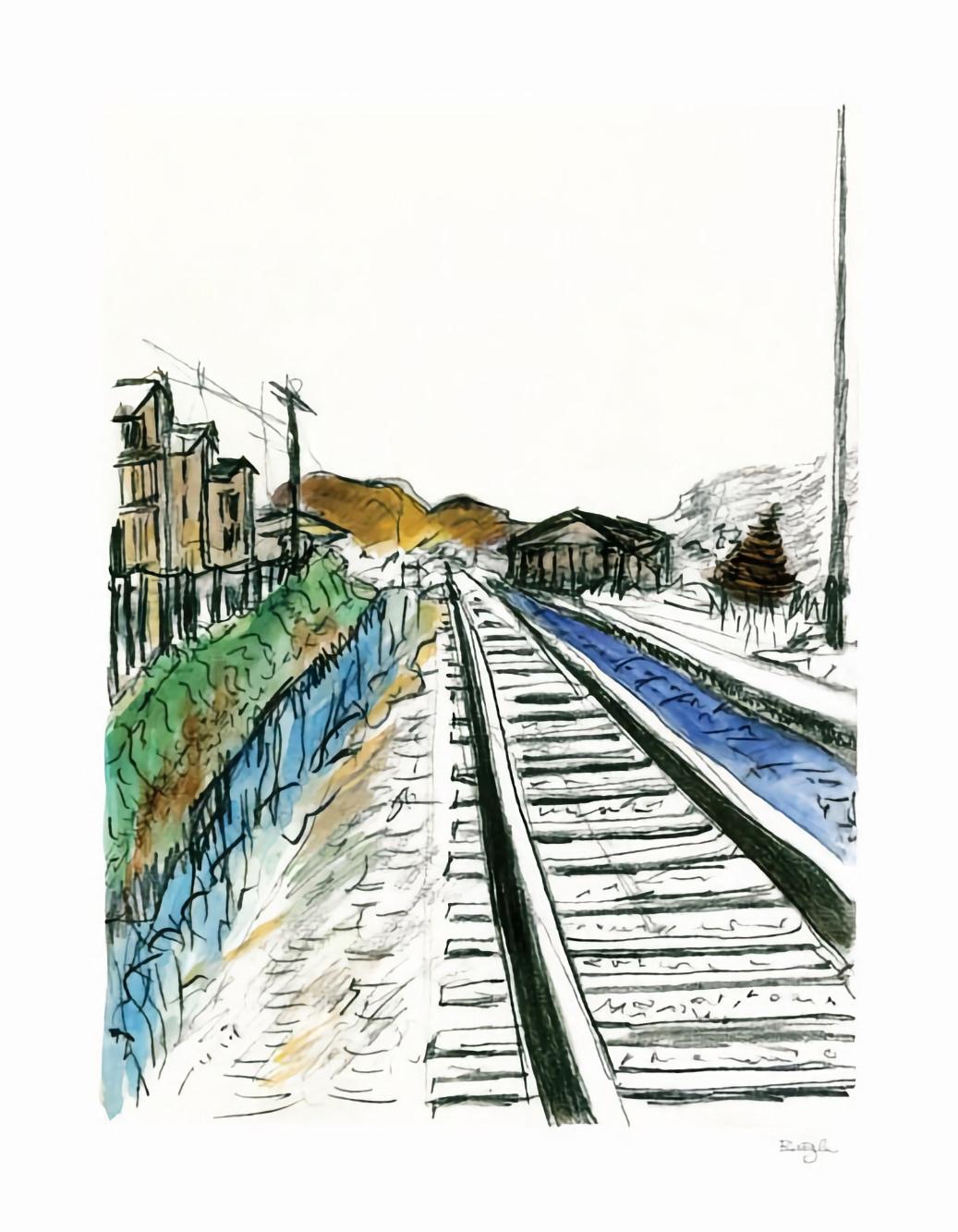 Bob Dylan - Train Tracks (white), 2012
£0.00
Giclee on paper, signed in pencil.
On adding new colour and texture to his originally monochromatic sketches, Bob Dylan wrote: "every picture spoke a different language to me as the various colours were applied". This is emblematic of The Drawn Blank Series where Dylan revisited drawings that he made while on tour in the late 1980s and early 1990s.
Since being exhibited within the ground-breaking touring exhibition Retrospectrum, which has so far opened in Shanghai, Beijing and Shenzhen, Dylan's The Drawn Blank Series remains enduringly significant, 14 years after it was first released.
Image size: 91.5 x 71 cm
Edition size: 295
Published by: Washington Green (their COA provided)

The Drawn Blank Series, 2012 catalogue published by Washington Green. Illustrated page 12, 11